J.R. Trippe Media Center
Vidalia City Schools
Media Center Goal:
To help develop lifelong learning
Media Specialist: Eddis Kirkland
Media Clerk: Jean Williams
Phone (912) 537-1774 Fax (912) 537-3223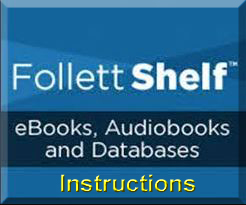 Hours
The media center is open each school morning around 7:20 and closes at 3:30.
Borrowing Procedures
Students may check out one book at a time unless they are doing research for a class assignment. Books are to be returned or renewed within a two-week period. Holidays are considered when due dates are assigned. Encyclopedias and reference books are loaned on an overnight basis so that they will be available during the school day.
Resources
We currently have 4,873 books of fiction, 4,751 nonfiction books, 1,207 biographies, 1,012 reference books, and magazines and periodicals. We are using Renaissance Place Online for students who desire to take an Accelerated Quiz on the books that they have read. Currently we have every quizz that Renaissance Learning has created.
We are excited about Destiny. It is an online catalog to locate books and material within the media center. Click on the Destiny link above to browse available media.
Technology
We have 115 student laptops as well as three computer labs that can serve 90 students as well as 420 Chromebooks. Students and teachers can access Web and networked based programs and resources in a classroom setting. We have Activeboards in every academic environment as well as closed circuit television for video distribution within the building.